News Beats 8/19-8/23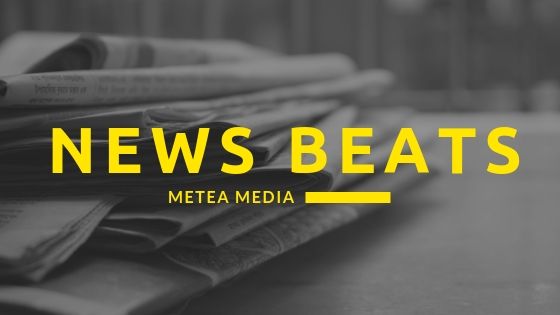 Student Government (Jada Jones)
The Student Government at Metea Valley involves five  sections and one executive board. The sections include Me to We, which focuses on international service, do more at Metea Valley or DMMV ,who focuses on local service, and BG stampede, which does the spirit and pep assembly planning, and works on prom and homecoming planning. When making big decisions they all go to the executive board which includes four class representatives and a student leader of each individual club. In the past, they also  focused on spirit week, hunger drive, senior movie night and other community service and school based activities. This year, they have a lot of exciting plans like getting a DJ for each lunch period throughout spirit week, homecoming t -shirts and much more. If you want to be a part of making the big plans and or helping out the community ,then you should join student government and get more insight on all the exciting plans they have coming up.
DECA (Isabella Villalobos)
Metea Valley's DECA club is a modern business competition and leadership club lead by Patricia Marszalek, where students pursue their interest in the business field through a written paper report, an interactive event, or a presentational event to a judge. That  will lead them to state, and nationals if they show exceptional performance in their subject. These fields include but are not limited to: finance, transportation and hospitality, retail, and restaurant management. Becoming a part of this club gives students the chance of leadership and an introduction to the field of business where they dress and play the part of it. 
Marching Band and Choir (Jessica Velazquez)
Marching band has been preparing for the upcoming school year during the summer. Metea Valley's marching band worked very hard this summer in order to prepare and give a great halftime show this year's football season. The theme this year is Stars and Stripes. The marching mustangs perform a series of patriotic songs like Boogie Woogie Bugle Boy, Fanfare For The Common Man, America the Beautiful and Stars and Stripes Forever. Metea Valley's choir is also beginning to host their auditions for different choir ensembles starting next week. Auditions are held after school Monday and Tuesday.
Clubs (Mary Snyder)
Metea has over 70 clubs ranging from music/dance to culture and learning. Clubs are run by either students or teachers and have multiple sponsors. Each club meets at different times before and/or after school depending on the content of the club. If students are interested in starting their own club, gather a list of teachers willing to sponsor and kids interested in joining, and contact Mr. Debruyker. Joining a club is a great way to meet new people and explore your interests. For more information on clubs, visit the Metea Valley High School website to see a list of clubs with descriptions and their meeting times or visit the club fair in September.
Comedy (Claire Baffes)
Mustang Comedy got off to a great start with their informational meeting last Friday. This year, Rebecca Walker and Ben Lundy, directors of the club, are combining Mustang Improv with Stand-up and Sketch Comedy. If students are interested in auditioning for this year's team, the auditions are from September 9 through September 13 from 2:45 to 4:45, with the last day focusing on sketch comedy. And, if students are not available for auditions, Mustang Comedy will meet every Friday starting after auditions. As always, Mustang Comedy is open to all Metea students. Metea's orchestra welcomes Mr. Horning, the new orchestra teacher. He'll be teaching technique alongside conducting this year's Symphonic Strings orchestra. Auditions for Mustang Strings Varsity are September 5 and 6. Mustang Strings Varsity is Metea's audition ensemble that plays typically non-classical music on their instruments. Interested string players should sign up in the orchestra room. 
Theater (Ayden Reed)
Metea Theater, in addition to winning numerous awards, is well sought after by incoming students. And the theater department isn't wasting any time. The kickoff meeting was held last Thursday in the Metea auditorium. They announced all the shows and dates. These shows include the fall play Figments, winter scenes, and the spring musical Titanic. Auditions for Figments are being held this Tuesday and Wednesday, with callbacks being held on Thursday. Head down to the auditorium after school, bring nothing but a pencil. If students aren't interested in acting, tech crew is always looking for new recruits. If students want to try their hand at directing, winter scenes is a great opportunity. Keep eyes and ears open for upcoming announcements. The theater department is always looking for new faces, so if students have a face that's interested in performing, give it a shot! 
Leave a Comment