Representative Lauren Underwood discusses the vaping epidemic in the community
Representative Lauren Underwood (D-IL-14), along with an insightful panel, hosted a community listening session about vaping and the problems with it on Oct. 1. As vaping has become widespread and very common in our community, it causes harm to many people. It has sent countless numbers of people to hospitals, and some cases have even been fatal. 
"In the last week, I've seen [vaping products] every day. It is a problem and it's not getting better," Underwood said. 
During the beginning of the session, Underwood and the rest of the panel discussed what vaping has looked like in our community. Physicians and other experts on the topic also talked about what kinds of illnesses have been associated with vaping recently. Students from schools in the area, West Aurora High School and Benet Academy, also spoke on the panel to discuss firsthand experiences of what vaping is like in their schools. 
Following that, the audience was able to ask questions to the panel about how they are trying to help and what the future looks like for our community regarding the topic. The audience was filled with students, parents, and teachers from our area. 
Many students participated in the discussion and were passionate about fixing this issue in the community. 
"I believe that with education and spreading the knowledge, it will really help curb the use of vaping products. It's no use if you just come here and don't do anything. You have to talk to people who vape or who are thinking about vaping and let them know what the hazards and risks are," senior Krishna Vasudev said. 
A main topic discussed was how easy it is for teenagers to obtain vaping products. Many audience members brought up how teens can walk into a store and purchase these products without being questioned. The state has recently put a bill in place to fix this issue, which makes it necessary that people need to be 21 or older in order to purchase tobacco. 
"The state of Illinois has already passed Tobacco 21, but that kind of action needs to happen nationwide, and I'm feeling good about the prospects of getting there," Underwood said. 
Several other topics arose, such as what to do with companies that produce vaping products. Companies, such as JUUL, are privately held companies and are not required to disclose information about their products to the public. The panel agreed that this is the reason it is hard to stop these companies from selling to large amounts of consumers. 
"I'm so encouraged that people in your generation and people in my generation and older are all engaged in this issue. Think of this more as the beginning and there's going to be more to come," Underwood said.
About the Contributors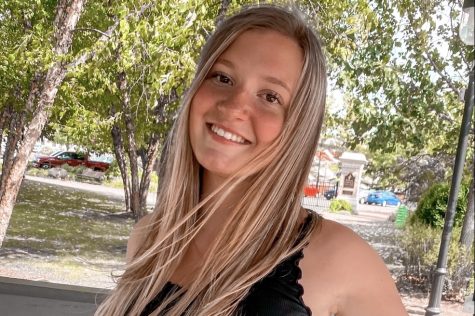 Alexandra Guckel,
Alexandra Guckel is a senior and is the Print Editor- in-Chief of the Stampede for her third year on staff. If she is not doing schoolwork, you can usually...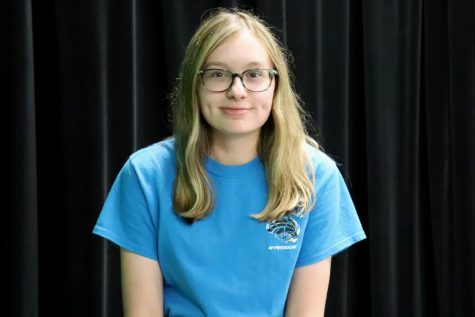 Madison McCalley, Photographer
Madison is a senior, and this is her second year on staff as a photographer and reporter. She is also a part of Korean Club and is manager of Korean Club's...