IPSD board discusses AP testing, new courses; hears concerns about arming teachers
The Indian Prairie school board approved new college-and-career-ready courses, discussed increasing numbers of students taking AP tests, and heard concerns about teachers carrying firearms at the school board meeting Monday evening.
Throughout the night, there were friendly conversations, support, dissent, and a few muted laughs thrown into the mixture. There were also some very important proposals brought up, those to support renewable energy in schools, implement new classes, and banning teachers from using guns in schools. 
The meeting opened with a speech from Waubonsie student Chris Chung. He gave updates on homecoming week at Waubonsie and their victory over the Mustangs on Friday.
It was then followed by a short public forum discussing renewable energy and new courses for the 2019-2020 school year.  CEO of a renewable energy company Onkar Kapoor showed his support, even agreeing to work with the schools to improve renewable energy in District 204.
The proposal for new courses included those in music production, athletic training, botany, aerospace engineering, sign language, and many other career-based course electives. This had unanimous approval for the time being but will be officially voted on in upcoming meetings. 
After a brief public forum, they went into discussing the school report and goals. These have not yet been publicly released, but they had information regarding the school's statistics and current successes. What the state of Illinois deems as "proficient" is elsewhere graded as "thorough mastery." The standards of Illinois' school districts are very different from that on a national level.
Another way Illinois and specifically District 204 differs is by measuring success through growth instead of simple test scores. However, the test scores are necessary to test on a state level. A point of contention throughout the committee was through the inclusion of IEP students in the cumulative test scores. 
"Students with disabilities historically perform lower on these assessments. Districts can work the system to make their school look better by discluding students with disabilities," board member Mark Rising said. 
This was met by contention by some of the other board members who claim they are members of the school just the same and deserve to be represented in the report.
Another very large topic of conversation was regarding AP classes and college enrollment. In the past year, 92 percent of high school students enrolled in at least one AP or dual credit course whereas the year prior had been 87 percent.
Although there has been an increase in the number of students enrolling in these classes, the national desire to attend college is decreasing. They spoke about back in the 70s when it was socially and academically necessary to attend college, but how today there are many companies that do not need college experience and occasionally prefer students without degrees. They hoped to encourage continual education in schools.
Finally, they opened up the conversation to a final public forum. Leslie Ruffing, a member of gun reform organization Moms Demand Action, spoke about the proposal to arm teachers. She felt although the statistics did not back up this proposal and it would be completely detrimental to the well being of the students. Many teachers are not prepared, able, or comfortable with obtaining weapons. Instead, they must take the less clear path of prevention because it will make both the educators and students feel safer. 
"We're glad that we live in a district where our board is led by their policy statements, what they believe makes a safe school," organization member Shelly Sandtrom said. 
Although this meeting was longer than usual, it depicted the community's desire to get involved and help to make the schools and surrounding environment safer and better, not just for the students, but for the adults as well.
This story has been updated. An earlier version of the story incorrectly stated that the school meets twice each month. The school board actually meets twice most months.
View Comments (2)
About the Contributors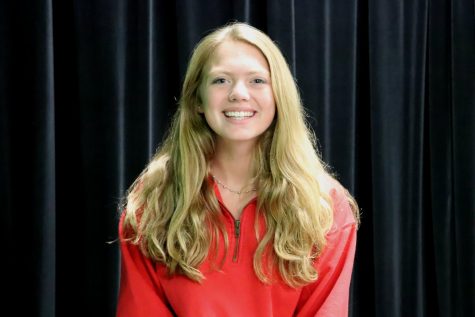 Ayden Reed, Headlines Reporter
Ayden is not very excited to be a senior, but she is extremely excited to be a part of journalism. Despite embarking on her newfound passion for writing,...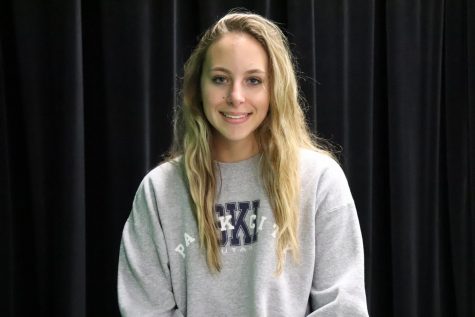 Jordan Dullnigg, Photographer
Jordan is a senior this year and this is her first year on staff as a photographer. If she isn't hanging out with her twin sister or taking photos, she's...