'Figments' takes a massive team to make one small department
The Metea fine arts department is one of the best in the area. The theater department is no exception. Every year, they put on a play, a musical, and a small series of scenes called Winter Scenes. This year, the fall play is called "Figments."
What do you do for the play?
Jordan Mamon, junior, student director: "I am one of two student directors in the fall play. Me and Julia Tesmond help the real directors. It's a cool opportunity because we get the chance to observe the directors and offer our input."
Alyssa Villanueva, senior, techie: "I'm one of the tech members in the fall play, so I help build and paint the set for the show. During the production, we built a bunch of flats and put them together to build a set for the cast to use. For this show, it's going to look like an apartment, with some smaller things like closets and stuff like that."
Truman Mitchell, senior, lead role: "I'm an actor in the fall play. My character is Rick. He's a playwright. I'm excited about the comedy in the show. I think it'll attract a broader audience."
Read the rest of the story in Issue 2 of The Stampede.
Leave a Comment
About the Contributors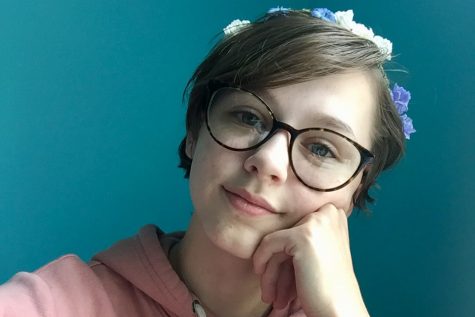 Amber Corkey
Gray is the longform Editor and a copy Editor enjoying their second year on staff. They are an enthusiastic writer who will always sneak Oxford commas...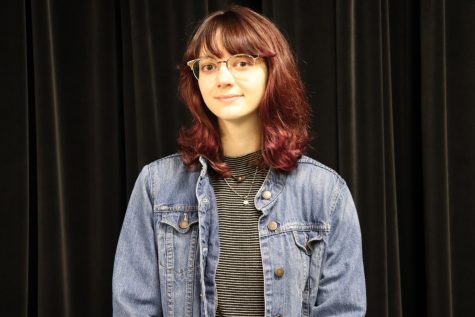 Madi Lumsden, Graphics Designer
Madi Lumsden is a very outgoing person. She is often seen around the art hall playing her ukulele, carrying her pet mantis, Pepperoni, or ranting about...