Art students construct tape murals to brighten up the hallways
People often say art is the window to the soul, but in the case of the Metea hallways, art is the window to possible course options. Beginning in January, the National Honors Art Society and AP Art students have been creating murals near the main office. However, these murals are not traditional, instead they are something much stickier. 
"Tape murals have been a process or technique I've seen other art teachers do, so they're something I've always wanted to try with the students here," art instructor Karen Popovich said. 
Spread throughout the hallways near and around the main office are murals created with blue masking tape. Tape acts as an inexpensive means to decorate the walls without doing any form of damage. The murals were worked on by students Thalia Bowen, Thera Bowen, Eunice Vanlalrinpuii, Alaina Wells, and Connor Stewart. Not only do the murals provide an expression of art, but they are also used for advocacy for both the art department and for some of the societal issues currently pressing the world. 
"Australia was on our minds because of the terrible fires going on there. The conversations the students were having were really engaging," Popovich said. 
As the month of January continues, going into February, students can expect to see more murals popping up around the school. 
"It's about appreciating the art and appreciating what the students are doing and their creative talents, I kind of just want to brighten up the school and get the message out," Popovich said. 
For any students interested in joining the art department, they can follow the QR codes located near the murals to gain more information regarding course selections.
View Comments (2)
About the Contributors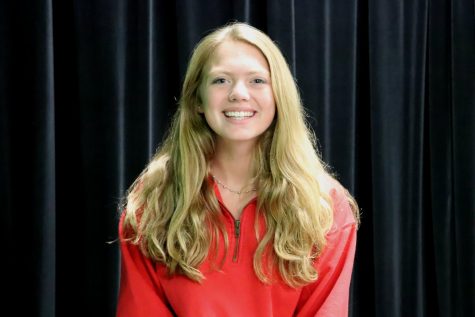 Ayden Reed, Headlines Reporter
Ayden is not very excited to be a senior, but she is extremely excited to be a part of journalism. Despite embarking on her newfound passion for writing,...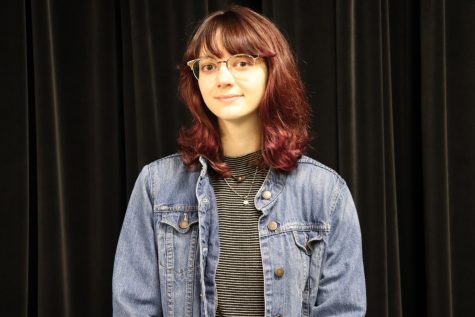 Madi Lumsden, Graphics Designer
Madi Lumsden is a very outgoing person. She is often seen around the art hall playing her ukulele, carrying her pet mantis, Pepperoni, or ranting about...