Stampede Halloween Movie Picks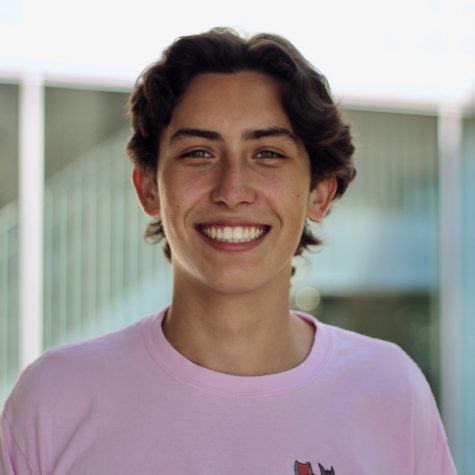 More stories from Aidan Renteria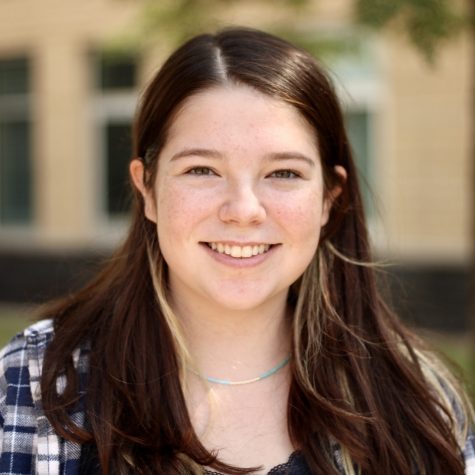 More stories from Grace Cronin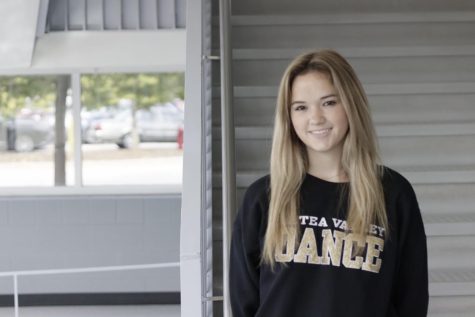 More stories from Sydney Burleyson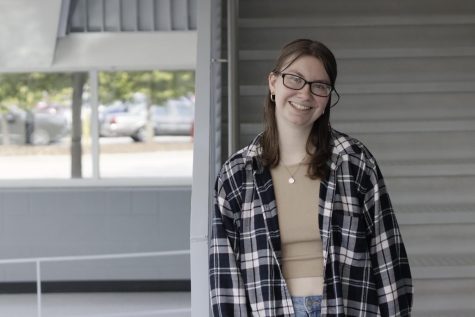 More stories from Allison Davids
Aidan's selection 
'Get Out' (R)
This debut film by Jordan Peele is a great choice if you are looking for something terrifying that tackles the idea of racism. The story follows the main character Chris, portrayed byDaniel Kaluuya and his girlfriend, Rose, portrayed by Allison Williams, visiting her family after reaching a point in their relationship when Rose believes Chris should meet her family. Chris agrees to stay with Rose's family for the weekend. However, during their weekend stay with Rose's family, Chris begins to realize an unpleasant truth about his girlfriend's family. The deep and dark secrets he unravels lead to a truth that he could have never expected. 
'Evil Dead II' (R)
"Evil Dead II" is a cult horror-comedy film by Sam Raimi that breathed a new mix of terror and funny one liners when it was released back in 1987. In this film Ash Williams, portrayed by Bruce Campbell, and his girlfriend Linda, portrayed by Denise Bixler, find a cabin to stay for the night after a long car ride. They soon discover and listen to a hidden audiotape . What they did not know was that they had awakened the evil within the woods with no escape. Now Ash must maintain his sanity and learn how to survive against the evil spirits he has resurrected.
'The Lighthouse' (R)
Roger Eggers's sophomore film, "The Lighthouse," is one of the most unique horror films in recent years. The story is about Thomas Howard, portrayed by Robert Pattison, who gets a job at a lighthouse with an older man named Thomas Wake, portrayed by Willem Dafoe. While working at the lighthouse both of the keepers begin to dispute over what's reality and what is not. With the raging storm and the same routine, their sanity soon starts to cripple away from them everyday as they begin to witness unnatural things happening to the lighthouse, but they can not differentiate if it is reality or illusionary. 
Grace's selection
'Halloweentown' (NR)
This classic Disney movie that was released in 1998, is a staple for an easygoing movie to watch during the Halloween season. Taking place on Halloween day, we follow the main character Marnie portrayed by Kimberly J. Brown learns of her family's past of witches including her grandmother Aggie portrayed by Debbie Reynolds. Learning this shocking truth of being a witch herself, Marnie and her brother follow her grandmother home to what is known as Halloweentown. The town is home to witches, goblins, and vampires. Further secrets are revealed during this movie as an evil force takes over Halloweentown leaving it up to Marnie and her siblings to save the town and her family.
'Beetlejuice' (PG)
Tim Burton's comical horror movie and broadway musical, "Beetlejuice," takes on the story of a deceased couple Barbara and Adam portrayed by Geena Davis and Alec Baldwin who are left ghosts to haunt their once home. The Deetz family buys Barbara and Adam's house, moving into an unknown haunted house that the couple is not able to leave. This leads the couple to try and frighten the Deetz family out of the home. Failure to get rid of the family, a handbook leads the couple to the afterworld in search of Betelgeuse who advertises being a Bio-Exorcist who could get rid of the family. By saying his name three times, Betelguese is summoned which will begin the troubles of letting him loose resulting in chaos between the couple and the Deetz family.
'Hocus Pocus' (PG)
"Hocus Pocus" tells the story of the Sanderson sisters Winifred, Mary, and Sarah portrayed by Bette Midler, Kathy Najimy, and Sarah Jessica Parker who are executed three hundred years ago in Salem Massachusetts leaving a local tale. In present-day Salem, Max Dennison portrayed by Omri Katz is skeptical of these tales after moving to Salem. On Halloween night, Max and his sister meet with his crush Allison portrayed by Vinessa Shaw. The meeting spot ends with them visiting what used to be the Sanderson sisters' cottage. Max soon lights aa black flame candle believed to bring back the dead, resulting in the tale of the sisters to come to life. It is now up to them to get the witches' spellbook to reverse their revival. This mix of comedy and horror included songs to lighten the movie including "I Put a Spell on You."
Sydney's selection
'Halloween' (R)
The 1978 Halloween movie is a great Halloween classic that is based on Halloween night of 1963, six year old Michael Myers portrayed by Tony Moran brutally stabs his 17 year old sister to death. Myers was sentenced and locked up for 15 years but on October 30th of 1978, he miraculously escaped from the mental facility while being transferred for a court date. Now, 21 year old Michael Myers terrorizes the little town of Haddonfield, Illinois. Dr. Samual Loomis portrayed by Donald Pleasence soon starts to look frantically for Michael, who has already gotten a head start. The Halloween movie franchise is a perfect thriller to get into the Halloween spirit with.
'The Conjuring' (R)
Based in 1970, paranormal investigators come to the home of Carolyn and Roger Perron portrayed by Lili Taylor, and Ron Livingston who have recently moved into a home with their five daughters. The home is a rustic secluded farmhouse with a not so pleasant history. A supernatural presence has invited itself in and made their presence known. The spirits take a liking to the family and haunt their every move driving the family to start performing exorcisms. As the family and investigators discover the dark grim history of the home, things take a wild turn and anyone brave enough to make it through will be sitting on the edge of their seat. 
'Charlie Brown Great Pumpkin' (NR)
"Charlie Brown Great Pumpkin" follows the peanut gang and their halloween festivities. While the rest of the group goes trick or treating, Linus, who is portrayed by Christopher Shea,   stays back waiting for the great pumpkin which is a supernatural figure who rises from the pumpkin patch on Halloween night and flies around bringing toys to children who believe. Despite his friends taunting and disbelief, Linus stays back and continues to keep faith. This movie is a perfect one to watch with the family or people who can not handle constant jumpscares and daunting characters.
Allison's selection
'Happy Death Day' (PG-13)
On the morning of her birthday college student Theresa "Tree" Gelbman, portrayed by Jessica Rothe, wakes up in Carter's dorm portrayed by Israel Broussard, after a wild night of partying. Towards the end of the day, she is lured into a tunnel and murdered by someone wearing the school's mascot mask; however, Theresa does not die. She wakes up back in Carter´s dorm repeating her birthday all over again. After explaining this to Carter, he suggests that she has to find who the killer is to end the time loop. While going through multiple loops trailing people she predicts that would kill her she sustains injuries from each loop. If she does not find the killer, eventually she will die. This movie is perfect for anyone looking for a murder mystery to watch this Halloween. 
'Escape Room' (PG-13)
Six players are invited to an escape room all from varied backgrounds, and ages with a $10,000 prize involved. Eager to win the money the players enter a room waiting for the game to start. While waiting for the game to start Zoey portrayed by Taylor Russell, broke off the handle to the door. As the room started heating up, the players realized the game had started. Throughout the game the players have to solve riddles, and puzzles to find their way out of the rooms. However the game failed to mention that the rooms are fatal, and can certainly lead to death. Escape rooms are a fun activity to do with friends this Halloween, but this mystery thriller movie contains multiple plot twists that will keep you on your toes. 
'The Invisible Man' (R)
Inspired by a novel written by H.G Wells the story follows Cecilla Kass, portrayed by Elisabeth Moss, who is trapped in an abusive relationship with wealthy optics engineer Adrian Griffin portrayed by Oliver Jackson-Cohen. One night, Cecilla drugs Adrian with diazepam and escapes his house. 2 weeks later, Adrian dies from suicide and leaves Cecilla $5 million dollars. After Adrian's death, Cecilla experiences a few strange events and suspects a presence in her sister's house. While at a job interview, Cecilla passes out and was found that she had diazepam in her system. Cecilia knows this is not a coincidence. She is convinced that Adrian's suicde was not an accident, and that he has found a way to become invisible. This suspenseful movie will definitely give you shivers up your spine this Halloween. 
Leave a Comment