Is there a method to the (March) madness?
As March Madness starts up, you'll hear the talk of brackets from students to teachers buzz around. Whether it's playing with friends for fun or even with money on the line, it's always a rush to see your bracket go up and down game after game. Whether you pick the teams based on college basketball knowledge or you pick the best jersey, is there truly a method to the madness of March Madness?
I decided to look into the question of whether it was statistics that matter, or if it's it just the luck of the draw when picking the winner. I made three different brackets, one based on statistics and the previous history of teams, one all upsets, and one based off of mascots.
STATISTIC BASED BRACKET:

Final Four: Villanova (1), Duke (2), Arizona(4), Xavier (1)
Final Two: Villanova (1) and Arizona (4)
Champion: Villanova (1)

If you've been keeping up with the games you most likely saw that Arizona lost in their first game against Buffalo. If you noticed I have Arizona playing in the championship game. Not only did that mess up my bracket but according to CBS Sports, it broke 99.96% of people's brackets. Besides the tough loss of Arizona, I did pretty well and am still hopeful for the rest of the madness. As of Sunday night, Florida State upset Xavier, No. 9 eliminated No. 1 Did anyone expect Xavier to get out that fast?
Final Picks Left: 2 out of 4

UPSET BASED BRACKET

Final Four: UMBC (16), Southern Texas (16), Redford (16), Penn (16)
Final Two: UMBC (16) and Radford
Champion: UMBC (16)

My hopes were not high for this bracket. The No. 16 seed teams played No. 1 seed teams so in theory, they'd be eliminated first round. 3 out of the 4 teams did just that but UMBC eliminated UVA. Many had UVA going all the way so it became an utter shock when they lost by 20 points. UMBC wasn't the only upset, Loyola-Chicago is turning heads left and right, most didn't even pick them to go past their first round let alone beat No. 3 seed Tennessee. As of Sunday, this bracket is over since UMBC lost against K State. Although these teams may be out, there are still plenty of upsets to come. UNC, Xavier, Cincinnati, and Michigan State games were all huge upsets from Sunday. Anything can happen in the next games.
Final Picks Left: 0 out of 4


MASCOT BASED BRACKET

Final Four: Loyola-Chicago (11), UNC (2), Purdue (2), Kansas (1)
Final Two: UNC (2) and Kansas (1)
Champion: Kansas (1)

From Ramblers and Boilermakers to Jayhawks and Tar Heels, these teams have all done well so far. Believe it or not, this silly bracket just made for fun has actually been the best for me so far. Even though I didn't expect Loyola to make it past the first round, they sure impressed me. Loyola will be going to the Elite Eight and who knows how far they'll go. Sadly, UNC lost to Texas A&M Sunday Night. So long Tar Heels.
Final Picks Left: 3 out of 4

As the first weekend came to an end, one of my brackets was knocked out already. So far the best bracket has been based on mascots, not any basketball at all. Could mascots be the best way to win your next bracket challenge? Check in next week to see how my picks stand as March Madness continues tonight.
View Comments (1)
About the Contributor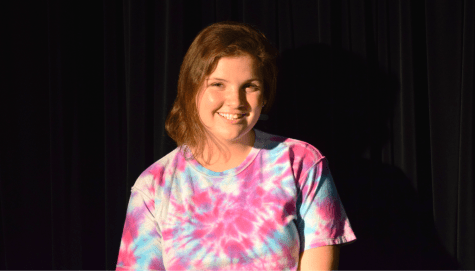 Maddie Crabtree, Metea Media Editor-in-Chief
Maddie Crabtree is a Senior and the Editor-in-Chief of Metea Media. She has been on staff for three years and has a huge passion for all things journalism....