Tenth year anniversary brings celebration, nostalgia, and hope for principals
When he first walked into Metea Valley ten years ago as the principal of Hill Middle School, Darrell Echols was in awe. "I remember coming to the first football game, Mr. Schmid and Dean Rowe were there, and they kinda gave me a tour of the building I was like 'wow, this place is fantastic," Echols said. It would have never occurred to him that he would be at the helm of the ship five years later.
This school year, Metea Valley is celebrating its tenth year anniversary. This comes on top of new changes such as the class houses, which are now the Merit, Victory, Honor, and Spirit houses respectively. But this adjustment does not come as a negative to Echols. "We really want to keep the positive mojo going and not lose momentum," he said. Celebrating the tenth year anniversary is about pride, nostalgia, and passion for being a Mustang.
It is a new year that will bring on new challenges for students and faculty alike. Dr. Echols sees celebrating the tenth year anniversary as a way to bring the whole school closer together. A way to look back at our history and evolve for the future. If it can improve morale, he wants to try it.
"Ten years and counting" Echols likes to say. Putting an emphasis on the future is significant for a principal of a young school, one has to be focused on much more than just one day or even one year.
"We just want to celebrate what we have become," new assistant principal Daniel Debruycker said. Debruycker, being apart of the Metea family for 4 years, is feeling the love and pride that comes with being a leader of a school. Making the change from Athletic Director to Assistant Principal, he is excited to see more of what the school has to offer. "Personally focusing more on different aspects of the building, [I am] looking forward to seeing kids in different avenues," Debruycker said.
He expressed his interest in the artifacts he's found and the stories he's heard from the first day Metea opened. In his fourth year as a Mustang, he is on par with the class of 2019 when it comes to seniority. That being said, this is not his first ten year anniversary. Before he came to Metea, he was the AD at Oswego East High School. His first year there in 2014 was the school's tenth year anniversary. If there is one thing he knows about these anniversaries, it is how history shapes a school's culture.
"That tenth year, you get to that moment and it is a great way to communicate that out, honor it, celebrate that and it's just unique, you're never going to have this year again," Debruycker said.
Starting later this year, the school will celebrate the sixty teachers who have been here for the past decade. As often as possible, Metea will reflect on the time it's been open. The plan is not to try to be something else. "[It is] for people to understand who we are, we aren't Waubonsie, we aren't Neuqua, and we don't want to be," Debruycker said.
It takes time to find an identity as a school. The history does not run deep but it stands strong, and we have to look back before we see out the future. Honoring ten years as a school is important for the faculty and students.
"It kinda gives you some hope to keep working hard and to keep trying," Echols said.
View Comments (1)
About the Contributor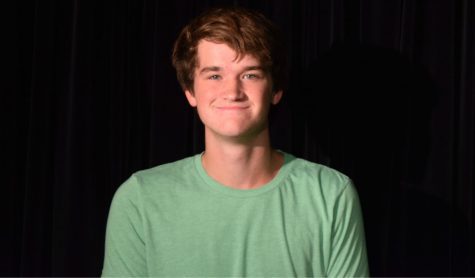 Nate Burleyson, Sports Editor
Nate Burleyson is the Sports Editor and the local blog boy of Meteamedia.org. He is commonly found writing, watching movies, or napping. You can follow...