Unexpected government shutdown worries current seniors applying for Financial Aid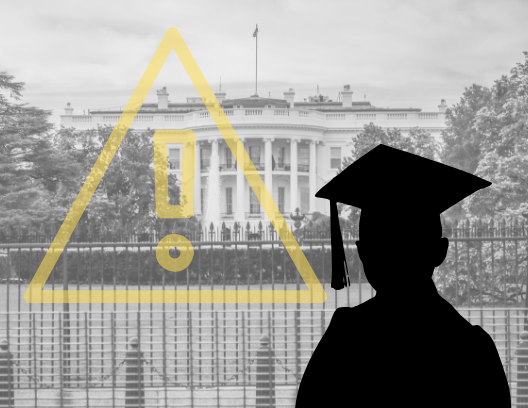 The unnerving uncertainty that the nation is facing because of the current government shutdown is enough to make any future voter anxious- but the longest shutdown in history also has the capacity to hurt more than just White House image. For current seniors, the unexpected government shutdown brings up new questions and hurdles during their college application process.
According to Time.com, 85% of four-year college students receive some type of aid and nearly all students qualify for federal aid. High school seniors and current college students apply for financial aid by filing their Free Application for Federal Student Aid, or FAFSA.
Current college students aren't going to be affected at all by the government shutdown for their 2018-2019 school year, because their aid has been sorted through and set aside months in advance. What is worrisome for students is receiving aid for the upcoming 2019-2020 school year, especially for current high school seniors going through the FAFSA process for the very first time.
The U.S. Department of Education itself is fully funded so it is not affected by the shutdown. According to Teen Vogue, even after receiving complaints, the Department of Education encourages students to fill out their FAFSA form "and/or make payments on [their] federal student loans as [they] normally would" even though "some systems and processes depend on information from- and actions taken by- other federal agencies, several of which are currently closed."
So even though FAFSA itself is up and running, some of the agencies it uses to verify student information are not available due to the shutdown in Washington D.C. Without these agencies running background checks and verifying student information, schools are not able to award aid.
Probably the biggest agency that is necessary is the Internal Revenue Service or the IRS. According to Teen Vogue, 90% of IRS workers are currently furloughed, or on a leave of absence, because of the government shutdown.
In response to this missing critical piece of the financial aid puzzle, the Education Department advised schools they could instead request paper copies of a student's tax returns, which would bypass the IRS altogether.
Some schools have already started taking matters into their own hands, like the University of Illinois at Chicago. UIC has started asking for a copy of a permanent resident card to verify residential information, as opposed to going through any government systems.
"We want students to have as much time as possible to make the right choice about where they want to go to college. Any time after the first week of March, that's just not enough time" executive director of financial aid at UIC, Kiely Fletcher, told the Chicago Tribune.
Schools are doing the best that they can to help incoming students receive the aid that they need, and students that filed their FAFSA fairly early seem to be in the clear. If the shutdown persists into the spring, more complications may arise once students start committing to schools.
In our current political climate, you can never be too careful and too proactive about these types of uncertainties. Current juniors and underclassman- listen to your counselors, take note, and be sure to file your FAFSA soon after it opens in the fall for your first year of college!
View Comments (2)
About the Contributor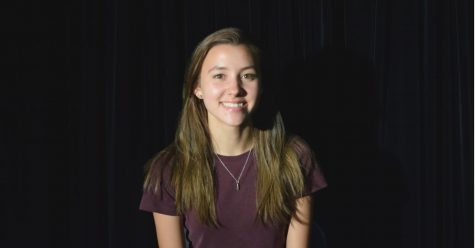 Claudia Grzyb, Spotlight Writer
Claudia Grzyb is a senior at Metea Valley and is currently in her second year of being on staff. Claudia has been on the Metea Valley Speech team, and...