Metea Valley holds breakfast to commemorate its ten year anniversary
 Metea Valley hosted a breakfast celebrating the school's ten year anniversary, and recognized the people who have had an important role in making Metea Valley High School reach its success on Tuesday. Teachers, administrators and the school board attended this special event. Jim Schmid, a former principal at Waubonsie Valley and a former principal at Metea Valley, was honored at the breakfast along with members of the District 204 School Board of Education.
Schmid and Dr. Echols gave their input on the progress the school has made these past years and the positive changes they have seen within the student body. 
"One of my favorite things I did while we were trying to become the school was picking the staff. We picked an incredible staff. We are so very fortunate," Schmid said. 
Echols also shared some of the school's achievements and goals he has for the school these next coming years.
"We've got some super things going on in our school. One of the things we developed since I became principal here is "Everything Matters" in the Metea life. When we say everything matters, it means all the little things: how you treat each other, how you greet each other in the morning, how you respond to conflict, how you respond when things don't go well, [and] how you respond when things are going well," Echols said. 
Teachers and administration were also welcomed to attend this event. Scott Gregory, who has worked in Metea's Social Studies Department since Metea's opening, shared his perspective on the celebration and how he has seen growth. 
"Opening the third high school was a very positive change. The overall community has a commitment to make sure that all three high schools deliver quality education to their students, and they have been," Gregory says. "Teaching students hasn't changed in the twenty years I've been teaching and I don't think it will change in the next ten years I'll still be teaching. Fostering positive relationships with students is the best way to make sure that they are engaged and learning," Gregory said.
 The ten year breakfast was a great way to showcase how far Metea has made it in these past few years as well as what the school has to offer students and teachers. This includes not only current students, but future Mustangs as well. 
Metea has established values and principals in a diverse community where everything matters. Meanwhile, the student body has grown tremendously and so has the staff to accommodate the needs of the students. Metea has built a wonderful staff filled with great leaders who make Metea a welcoming environment.
View Comments(1)
About the Contributor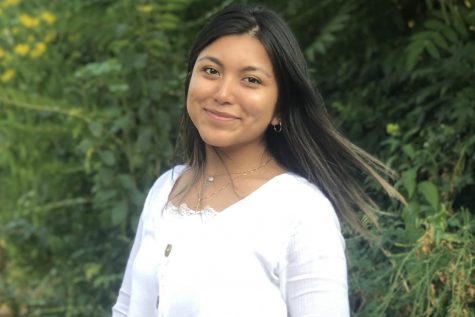 Jessica Velazquez
Jessica is a senior and this is her second year on staff. She is the news editor this year. When she is not in the newsroom, she is either hanging out...