The Global Climate Strike brings locals to protest against climate change in Naperville
Along with millions of other cities around the world, the city of Naperville held its very own climate strike in downtown Naperville this past Friday afternoon. This gathering was held to support the Global Climate Strike the purpose of this protest was to raise awareness for the climate crisis and bring people together who have not taken action against it.
The signs that people brought to this event were all a call to action from "You Can't Come over Climate Change" to "Change the Politics Not the Climate". Multiple guest speakers were brought to this event to speak about their perspective on the popular crisis known as climate change. 
The Green New Deal is a proposal that aims for renewable energy, saner jobs, and overall a cleaner environment. The Green New Deal was publicized on the banners and posters and was mentioned throughout many of the guest speakers' speeches. 
"Through transformative programs such as the Green New Deal, we can dramatically increase people's living standards and restore our planet," Environmental Attorney Sean Collins said.  
Worried about the future of the environment, many individuals stressed the fact that as citizens of the United States,  people should contact their elected officials and politicians to let them know the country needs someone who will act on it. 
"Register to vote, become educated on the issues, your school board meets every month, if your school board voted for solar panels, that would happen" Sierra Club representative Ann Baskerville said.
"It is time to declare that climate change is a national emergency. It is time to push for renewable energy by 2030. We will look back and we will be able to say we did something, we changed the world" member of the Will County Board, Rachel Ventura said. 
As a young generation, there is no limit to what actions can be taken against climate change. The next election in 2020 will allow current high school seniors and some juniors who turn 18 before the next election to use their voice to act on critical issues like these.
"And you have to be 18 to vote, obviously, but no matter how old you are, I think by coming to events like this, this is civic engagement and being involved in your community could really help" Baskerville said.
View Comments (5)
About the Contributor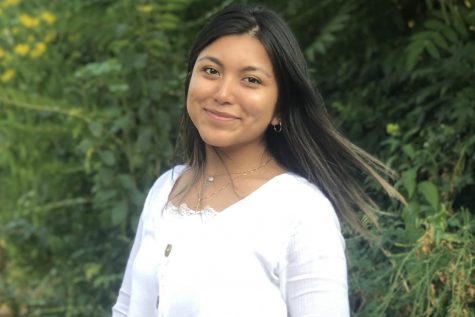 Jessica Velazquez
Jessica is a senior and this is her second year on staff. She is the news editor this year. When she is not in the newsroom, she is either hanging out...