Mustang Comedy prepares for a new year of comedy
Mustang Comedy has recently rebranded away from Mustang Improv. This recent change happened due to new teachers and students from last year who brought new ideas and practices to the group. Rebecca Walker, an English and Theater teacher, helps run the Mustang Comedy club. 
"We started the Mustang Improv Club five years ago. Last year, we had just over 50 people participate, and we had the opportunity to work with a local comic, Matt Drufke," Walker said. 
The students worked on new skills, like implementing comedy into the improv setting and performing stand up comedy. This year, students will be learning sketch comedy in addition to the basics of improv and comedy. It'll add more to their shows, enticing a broader audience.
"We got a new teacher last year, Mr. Lundy, who has sketch experience to share with us," senior Evan Lemberger said. 
The theater is a place for many students to express themselves. Adding more comedy to the show opens it up for more students' interests. The theater is an outlet for students, and it forces them out of their comfort zone. Improv is all about big, in the moment decisions, so comfort is not an option. 
"My favorite part of improv is watching students take risks. I'm able to watch people come in and feel super uncomfortable, and then get comfortable with who they are," Walker said.
'Love your people' truly takes form in the black box. Theater builds a community of people who all love the same thing. They work together to create a fantastic performance, all while building each other up. 
The Mustang Comedy show is this Friday at 7 p.m. Tickets are $5 at the door or $3 at lunch.
Leave a Comment
About the Contributors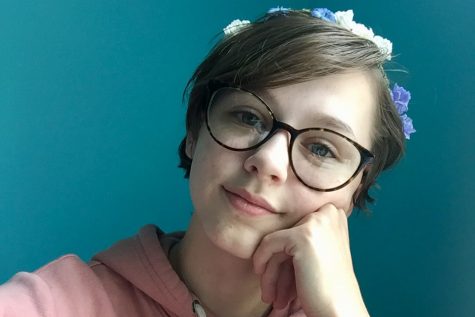 Amber Corkey
Gray is the longform Editor and a copy Editor enjoying their second year on staff. They are an enthusiastic writer who will always sneak Oxford commas...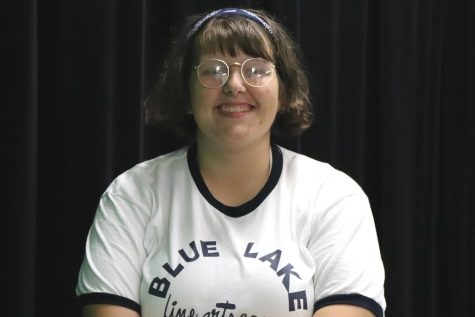 Claire Baffes, Headlines Reporter
Claire Baffes is a senior, this is her first year on staff, and she's very excited to be here. She's an avid member of Book Club, English Honors Society,...