Seniors say goodbye to a beloved tradition
With the holidays around the corner, students from the Fine Arts department begin to prepare for their biggest concert of the year: Collage. This event takes place on two days with two shows a night. Families and friends fill the audience to see the great performances of the students. 
"At the beginning of the semester, everyone is adjusting to the new year, but after Collage the music department starts to click and became a big family," senior Rogelio Valdes said. 
The weeks leading up to Collage are especially memorable to the seniors as they prepare for their last big finale. 
"My favorite part is when we are waiting for the curtain to open. Everyone in the back is trying to stay as quiet as possible and when the curtain goes up and the lights turn on everyone gets excited," senior Sophia Malamis said.
 Just like any other tradition, when a senior participates throughout their four years of high school, their last show is always unforgettable. Seniors wear their Santa hats which differentiates them from the rest of their classmates. 
"Senior year of Collage I lived in the moment I appreciated being bored in homeroom and all the little things knowing that next year I won't be here anymore," Malamis said. 
During the final performance all band, choir, and orchestra perform Christmas classics. In past years, they looked up to seniors as they throw their hats in the air while the snow falls, and now they are finally able to do, making the thought of graduating a reality.  
"The last show as we were going out to the finale I was already sobbing my eyes out, and my friend grabs my hand. As I look down I see all four of us are holding hands," Valdes said.
 The last note creates an emotional moment for seniors as they look around and see their last Collage coming to an end. Whether it is spending time backstage or in homeroom the memories that are built will last forever. Creating moments like these is what senior year is all about. 
"As a sophomore or junior you are nervous and hoping you don't mess up but as a senior, I was relaxed and knowing that it is your last time, you want to have fun and make it the best one," senior Sydnee Graves said.
View Comments (1)
About the Contributor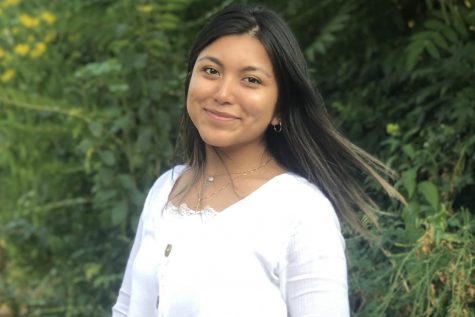 Jessica Velazquez
Jessica is a senior and this is her second year on staff. She is the news editor this year. When she is not in the newsroom, she is either hanging out...