Metea Robotics empowers girls looking toward a STEM career
Mustang Voltage electrified District 204's robotics scene when it made its way to VEX Worlds, the highest level of competition in high school robotics. Powered in part by two girls' teams this season, Metea Valley's seven robotics teams are providing students with STEM experience in a competitive environment.
The girls' teams compete alongside their male counterparts at competitions and meets. The presence of girls teams is a big deal: Metea's two teams have a greater female presence than Waubonsie and Neuqua's robotics teams. Not only do they provide a great example of women entering a STEM environment, but the diversity among the teams can be a prime example of empowering women to do so. 
Metea robotics team 8995Z consists of six upperclassmen girls. One of them, senior Riya Shah, has been on the team for a number of years.
"I think it's just amazing when you look in this room, and you see so many guys, and when you walk in, and you're like, 'Oh, there's girls here!' As a girl, it's a comforting feeling," Shah said.
The idea of girl power is not a new concept for the girls on the team. Improvements in how women are seen and what opportunities they have at their disposal have grown over time, and young girls have no shortage of strong women to look up to as role models.
Everything from Barbie's expanding bank of careers to waves of feminism has played roles in informing women of all possible options for their future. With more opportunities at their disposal, women have become more prominent in previously male-majority careers. Metea has been leading the way in involving girls in male-majority careers by providing career experience. 
"I feel like there is more of a demand for girls in robotics and STEM fields. I know Neuqua only had about four girls apply [for robotics], and here we had about 12, with anywhere from 40 to 70 guys applying. There is still a bit of inequality, but I think we're doing a good job," junior Pratham Baid said.
However, outside of learning valuable life skills like teamwork, the girls in robotics face being underestimated by their peers. Half of women in STEM fields feel like they have been discriminated against in the workplace, and 20 percent of women have seen that their gender has made it harder to succeed in the workplace, according to a study conducted by Pew Research Center. 
Metea robotics team 8995T consists of five underclassmen girls. Freshman Ria Palo is a new addition to the robotics program.
"It seems like there's more pressure, but less of an expectation. There's more 'oh, you're a girl,'" Palo said.
As society becomes more aware of the value of women in a male-centric workplace, young women and girls need to have access to a place to learn about what the future may hold for them. Metea's robotic team provides a place for trailblazers to try something new while learning about the numerous possibilities that STEM holds. Robotics allows girls to try out something that most girls typically ignore while providing them with experience working alongside their male counterparts.
The girls' teams are held to the same standard as the five other boys teams while simultaneously being held to a standard maintained by their gender. As the season continues to carry on, both girl teams will end up building better bots alongside a future in a male-dominated industry.
"Girls doing robotics is a great thing because that shows that anybody can actually do robotics," freshman Sidarth Hejamadi said.
View Comments (2)
About the Contributors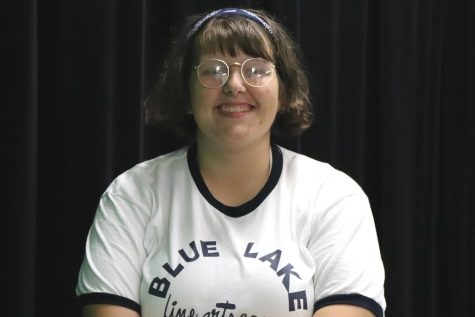 Claire Baffes, Headlines Reporter
Claire Baffes is a senior, this is her first year on staff, and she's very excited to be here. She's an avid member of Book Club, English Honors Society,...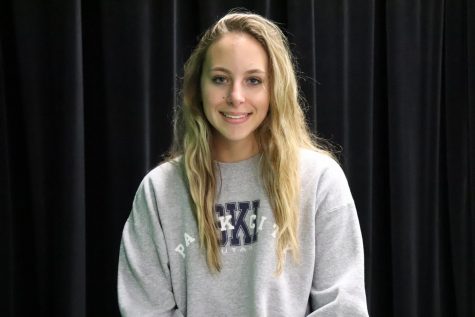 Jordan Dullnigg, Photographer
Jordan is a senior this year and this is her first year on staff as a photographer. If she isn't hanging out with her twin sister or taking photos, she's...