District 204 administrators begin precautions as COVID-19 becomes a pandemic
The University of Illinois, Northwestern University, Illinois State University, and Wheaton College have all canceled in-person classes in reaction to the spreading COVID-19 virus. Four Chicago area schools have closed temporarily due to staff members and students contracting the disease.
District 204 administrators are taking action to make sure students and staff are safe and schools are as clean as possible to prevent the spread of COVID-19. 
"Our health services staff are aware of symptoms associated with the virus and are carefully monitoring the health of our students. Our custodial staff will continue to be diligent with all our cleaning practices in our schools," Superintendent Karen Sullivan said in a statement sent to District 204 parents on March 6. 
Metea Valley school nurse Elizebeth Grant and Assistant Principal Dan DeBruycker referred questions about COVID-19 to District 204 Executive Director of Communications Janet Buglio. Buglio declined a request for an interview.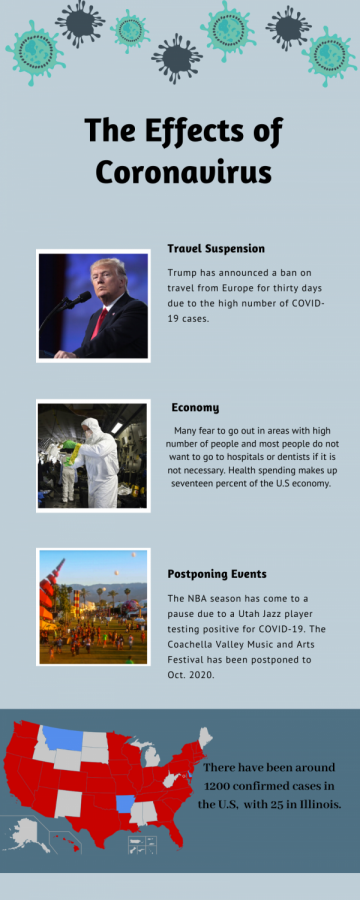 According to the Centers for Disease Control and Prevention, COVID-19 is a rapidly evolving situation and is changing every day. The most susceptible people to the disease are older adults and people who have serious medical conditions such as diabetes or heart disease. 
The Illinois Department of Public Health has stated multiple times that they do not recommend closing schools. If the severity of the issue becomes local, the CDC recommends temporary school dismissals. Local health officials will have to take safety measures such as deep cleaning of the school and the duration of school dismissals will be based on the updated cases on COVID-19.
"We will work in consultation with the health department and implement e-learning for students should the need arise," Sullivan said in her statement. 
District administrators are following guidance from the Illinois Department of Public Health, which does not recommend closing schools since there have not been any reported cases of COVID-19 in the district. Although there have been COVID-19 test positive cases in other counties surrounding DuPage County, the precautions stay the same: Avoid touching eyes and mouth, avoid being around people who are sick, and wash hands frequently. 
There is also a concern amongst school administrators about the possible spread of disease in athletics. In the case of COVID-19 reaching the community, the CDC recommends "extracurricular group activities and large events, such as performances, field trips, and sporting events to be canceled." Metea Valley competes against a variety of teams in many different counties, whether it is away games or home. The season for any athletics is very tight scheduled due to looking forward to events like regionals and sectionals. 
"The IHSA is monitoring this very closely. If school was shut down, which has not been the case at this point in our area, then the school officials would direct on steps needed to take. Keeping students safe is a priority and games would likely be rescheduled or canceled," Athletic Director Matthew Fehrmann said.  
The coronavirus outbreak is an ongoing topic that health officials are updating the public on every day. District administrators and staff will continue to follow the guidelines given by the IDPH to ensure that no student's health is in danger and will test any suspected individual that may be exposed to COVID-19. 
"While we have no reported cases of COVID-19 in our schools, we are closely monitoring the health and attendance of our students and staff. The district's daily attendance rates are being sent to the health department so officials can monitor absenteeism," Sullivan said.
View Comments (16)
About the Contributors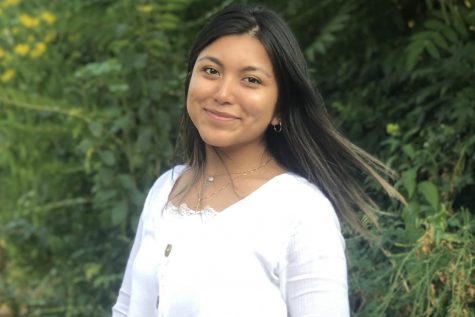 Jessica Velazquez
Jessica is a senior and this is her second year on staff. She is the news editor this year. When she is not in the newsroom, she is either hanging out...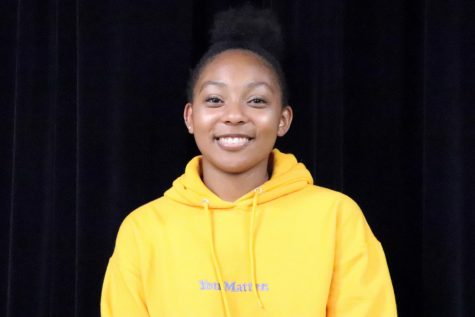 Noelle Pryor, Photography Editor
Noelle is a senior and this is her second year on staff. This year, she is the photography Editor. She is a very stressed person, so you may see her eating...