204's plan for full in-person learning brings optimism among students and teachers
District 204 administrators announced their plan for full in-person learning for the 2021-22 school year on April 24. After a school year of remote and hybrid learning, a return of full in-person learning is a possibility with new updates on the COVID-19 pandemic. However, school districts are required by the state to provide the option of remote learning only for students with medical exemptions.
The Center for Disease Control and Prevention claims, if a child with a disability cannot wear a mask, maintain physical distance, or adhere to other public health requirements, the student will need to be provided a remote learning option. To coordinate the learning plan for next year, the school district is asking parents and guardians to request remote learning if their student meets these criteria. 
"The number of students who participate in remote learning directly impacts the instructional program the district can offer," the district email said. "Program details and the process for applying to participate will be provided at a later date. At that time, you will be asked to provide a firm commitment for the 2021-22 school year."
Due to the increased availability of COVID-19 testing, access to the COVID-19 vaccine, and anyone above the age of 16 is eligible for the vaccine as of April 12, more individuals are feeling secure returning to school. 
Junior Jason Velazquez, who received the COVID-19 vaccine, is more comfortable with returning to in-person school after a full year of remote learning. 
"I am not too worried about going back to school anymore because now I know that I have less of a chance of getting the virus," Velazquez said. 
Similar to other individuals who have been vaccinated, the COVID-19 vaccine has helped them feel at ease. 
"I would like to go back if there were more precautions and more people getting vaccinated," Velazquez said. 
Although, some students are not eligible for the vaccine due to the age requirements. For these reasons, all teachers, staff, and students need to continue preventative measures, including requiring masks in schools and social distancing.
English teacher Kristen DiGiorgio is looking forward to returning to in-person instruction after a year of remote teaching. DiGiorgio's main reason to stay remote this school year was her pregnancy and prioritizing her health. 
"That in itself was enough of a decision for me to teach remotely and remain remote because I knew that I was able to do my job just as well as I could in person," DiGiorgio said. "However, I am ready to return in the fall because the biggest piece that was missing in all of this was the relationship with kids."
As the 2020-21 school year comes to an end, there is a question about what a full in-person year will look like. New updates and information about the COVID-19 pandemic give hope to students for a semi-regular school year after a challenging year. 
"I am hoping that we continue the safety measures and the sanitization procedures, but also giving teachers more grace and understanding that teaching both online and in-person are extreme challenges," DiGiorgio said. 
Leave a Comment
About the Contributors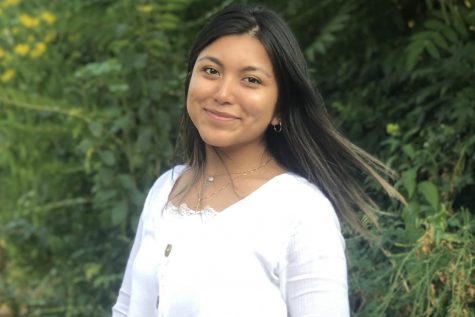 Jessica Velazquez
Jessica is a senior and this is her second year on staff. She is the news editor this year. When she is not in the newsroom, she is either hanging out...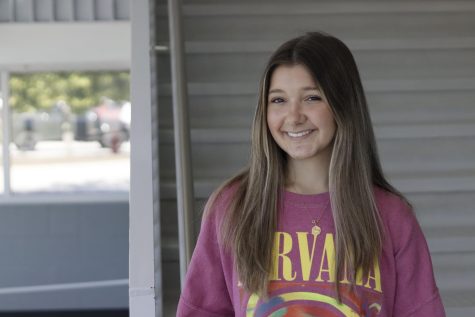 Christina Guckel
Christina Guckel is a senior and currently the Online Editor in-Chief for the Stampede. If she is not at school, she will usually be traveling or hanging...