Beyoncé's new surprise album reigns over iTunes sales records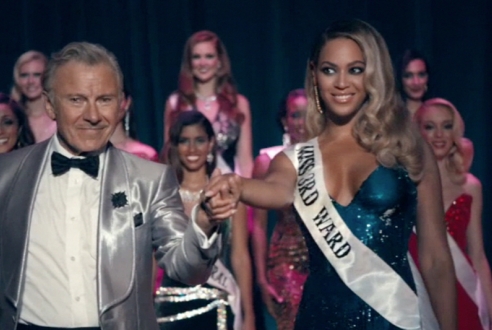 Music lovers everywhere got lucky this Friday the 13th with a surprise album from seventeen-time Grammy award winner Beyoncé. The "visual album" has fourteen tracks, each with its own corresponding music video.
Beyoncé fans expect exceptional professionalism and talent from Knowles at this point, but she astonished primarily with the announcement of her album on Instagram, captioned only with "Surprise."
No hype, no advertisements (besides a short two line preview in a Pepsi commercial), no anticipation whatsoever.
"Queen Bey" pushed her luck with an edgy new tactic, and it paid off. Her album is already No. 1 on iTunes and generating organic hype from celebrities and regular music junkies alike. Singer Katy Perry tweeted, "Don't talk to me today unless it's about @Beyonce THANX."
Students at Metea aren't generating quite the same hype, as some students didn't know she dropped a new album. "I don't listen to Beyonce," said senior Samir Zaman.
Junior Alexus Jones loved the album, but found mixed reactions on social media site Tumblr. "People either loved it or hated it," said Jones.
Collaborating with the likes of Justin Timberlake, Timbaland, Drake, Frank Ocean, Sia, Jay Z, and even her daughter Blue Ivy, Beyoncé proved herself as a fierce icon in the music world.
Considering the current trend of Grammys in the pop genre going to collaborations, Beyoncé seems to think of everything. She said her album, fit with music videos for each song, was intended to create an "immersive experience." She accomplished this with a very visual album.
"Pretty Hurts" – Beyoncé
By Jenna Keeney
Photo courtesy of Essence Magazine (from Beyoncé's music video "Pretty Hurts" )