Rick and Morty returns for a jam-packed galactic journey
This story was re-uploaded due to an online server roll-back.
The audience, long-awaiting this moment since 2015, feels right at home when the new adventure begins just the way it should- with a twist.
The "Rick and Morty" follows Rick Sanchez, a cunning grandpa with a knack for space travel, and his grandson Morty, who is dragged along on Rick's space adventures. The unlikely duo get into all kinds of intergalactic shenanigans from participating in the annual Purge to saving Pluto.
To recap the last episode of season two, which aired Oct. 4, 2015, Rick has found himself in deep trouble, at the hands and mercy of the Federation, a government body ruling the galaxy. As the smartest guy in the universe, Rick has been locked up in a high-security space prison. Will he make it out?
But by this point, we know Rick well. His unmatched smarts mixed with his abilities of interdimensional travel get him out of the toughest of situations. The premiere episode of season three proves to be a precursor to the darkest of adventures yet, filled with tragic backstories, tears, and consequences. The episode also has the most twists to date, keeping us on our toes and saying, "What just happened?" for the whole 20 minutes. At the edge of our seats, we watch Rick reach new highs and lows, taking on the Federation, and sometimes, himself. His ability to love his grandkids continues to interfere with his ability to be the selfish jerk he was destined to be.
But we can't forget Rick's counterpart Morty. The loveable highschooler, dragged along on Rick's intergalactic errands must deal with his wacky antics and blunt personality. This episode is no different as Morty's love for his grandpa is tested. To trust or not to trust a man who only cares for himself? He shouts at the Federation, "If you think my Rick's dead, he's alive, and if you think you're safe, he's coming for you!" In this season opener, we see Morty's struggle to stand by Rick, but ultimately his love for the unforgiving narcissist shines through.
Another thing the episode touches on is the effect that Rick's leaving has had on his own family. Rick has never stuck around for long in anyone's life, and the threat of him leaving again keeps his daughter Beth constantly appeasing him. But, again, is it fair to keep giving and giving to someone who only takes? This is something Beth and her husband Jerry must ask themselves when dealing with their egotistical grandpa.
So, will Rick make it out of the high-security space prison? Will the Federation stand a chance against the mastermind prisoner? Will Morty and the family stay by his side despite the deadly consequences? You're just gonna have to watch to find out the answers to these questions and witness the insane, high-speed, intergalactic madness that is "Rick and Morty."
About the Writer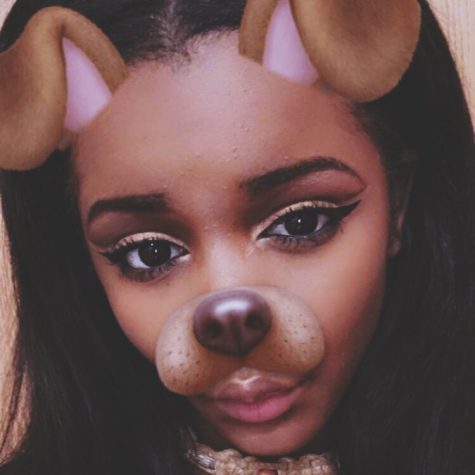 Trinity Powell, Graphic Designer
My name's Trinity Powell, I'm an art-loving graphic design artist and this will be my second year on staff. I love music, skateboarding, and just chillin...