Nate's take: The most important college football game of every week
Hang on for a minute...we're trying to find some more stories you might like.
Photo by Nate Burleyson.
The College Football season starts on Saturday. Every year one can look at the preseason AP rankings and put their finger on the best looking match ups. Although, what is it exactly that makes a certain game important? Well it should have to be a deciding factor in the ultimate goal, the College Football Playoff in January. I present to you, the most important game of each week.
Week 1 – Florida State @ Alabama – September 2nd
In what could be the game of the year, #1 Alabama plays #3 Florida State in Arlington on Saturday September 2nd. We get our first look at two possible playoff teams. The winner has a solid chance to go undefeated through the rest of the year and clinch a spot in January.
Week 2 – Oklahoma @ Ohio State – September 9th
This game looks a lot like what we saw last year. Of course last year Ohio State won 45-24. Both of these teams have a lot of tests over the season. Week 2 will be the first step for either victor to make a run at their respective conference. The real question is what did we deserve to get two top ten matchups in the first two weeks?
Week 3 – Clemson @ Louisville – September 16th
Clemson rallied late last year to beat Louisville 42-36 in one of the best games of the year. Clemson takes a step back this year with the loss of Quarterback Deshaun Watson to the NFL, but there's a reason they are still a preseason top 5. They still return eight offensive starters. The major problem is the eight they lose on the defensive side of the ball. Still, behind QB Lamar Jackson, Louisville can make their case as a darkhorse playoff contender.
Week 4 – USC @ Washington State – September 23rd
The coveted PAC-12-after-dark matchup will hopefully showcase both teams great offenses. Sophomore sensation and Heisman front runner Sam Darnold at USC will look to keep living up to the hype. For Washington State Quarterback Luke Falk the story is different. Coming off of two consecutive 38 touchdown seasons. Expect lots and lots of points.
Week 5 – Notre Dame @ Michigan State – September 30th
In a very dry week, you have to look out of the top 25 at two familiar programs. After a two year hiatus Michigan State won last years bout. In 2017 the series shifts back over to East Lansing. Although home field advantage hasn't always been the biggest factor in recent history. You can still expect an exciting game right before conference play starts.
Week 6 – LSU @ Florida – October 7th
The SEC East has been an intriguing conference to watch as of lately. Although because of Alabama's reign, the teams in the east have not had much of a chance to compete for a playoff spot. Although the season long chase for the spot in the SEC Championship Game is usually pretty tight. This game will let the victor control their own destiny throughout the season.
Week 7 – Oklahoma @ Texas – October 14th
Not only are there interesting storylines going into week 7 with Texas' new hire Head Coach Tom Herman, and Oklahoma QB Baker Mayfield's Heisman run.  The past three matchups have been within one score. It will be interesting to see how Texas fares in their second game against an AP top 10 team (#4 USC in week 3).
Week 8 – Michigan @ Penn State – October 21st
The first very important game of the B1G title race sets #11 Michigan against #6 Penn State. This two week stretch of Michigan and Ohio State is a big test for Penn State, if they win both, their chance of going to the B1G championship is massive. Win one lose one, they have a slim chance, if they lose both, well they better get ready for the Gator Bowl.
Week 9 – Penn State @ Ohio State – October 28th
These teams gave us an instant classic last year, Penn State rallied back from down 21-7 in the fourth to win 24-21. The major difference this year is location. Last years game was at the infamous Penn State white out game. An extreme atmosphere that changed the course of the match up. This year it's back in Columbus which will be perfect for the Buckeyes.
Week 10 – Oklahoma @ Oklahoma State – November 4th   
Bedlam. The lack of Big 12 championship game often leaves the winner of this game as the conference champion. Oklahoma State's schedule is pretty light this season. They get their major opponents, TCU, Oklahoma, and Kansas State all at home. Texas will be going through the changes of new head coach Tom Herman. This sets up a possible undefeated or 1 loss match up for both Oklahoma schools. As intriguing as Bedlam already is, the higher the stakes the better.
Week 11 – Florida State @ Clemson – November 11th
Another potential top 5 match-up that includes Florida State. Again defense will be very important in controlling the game. Last year, Clemson used a strong fourth quarter to cement victory and set up their run to the Playoff. This year, defense will be very important. It would not be surprising to see the Seminole's Derwin James and Tavarus McFadden dismantle the young Clemson offense.
Week 12 – Michigan @ Wisconsin – November 18th
I love the B1G man, I especially love it when top teams play. You know one of those teams is gonna get their playoff hopes crushed. I love the way Wisconsin and Michigan play. I also have to wonder if Michigan will be looking too far in the future with Ohio State the week after. The most important part of this game is again, home field advantage. Camp Randall Stadium will be popping and this game has trap written all over it.
Week 13 – Ohio State @ Michigan – November 25th
Perhaps the greatest rivalry in sports, another time in the last few years where The Big Game has high consequences. This game is always important. Even though Ohio State has beaten Michigan 14 times this century. If all goes well then we get too see the finale of the regular season slaughterhouse that is the B1G East.
Of course, week to week a new matchup can uncover itself as very very important. Also, a game on this list can become irrelevant if a team flops. Still everyone should be excited as I am for this new season of College Football.
About the Writer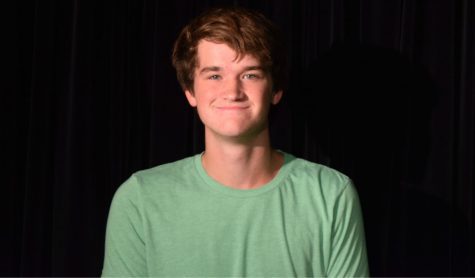 Nate Burleyson, Sports Editor
Nate Burleyson is the Sports Editor and the local blog boy of Meteamedia.org. He is commonly found writing, watching movies, or napping. You can follow...