Students express frustration due to lack of communication from district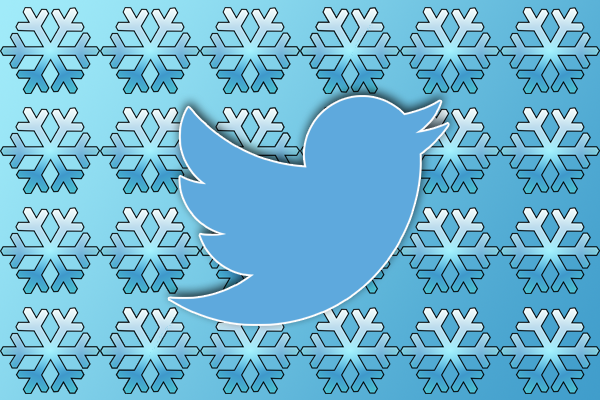 Last night, with the record-high, frigid February temperatures drifting in for this Thursday morning, school districts across Illinois made the decision to close schools due to wind chills dropping temperatures to nearly -30° F.
Since their creation, the perks of social media sites like Twitter and Facebook have been the ability to distribute information quickly and efficiently.
With the possibility of a cancellation, many students awaited a tweet from IPSD 204 indicating whether or not we would have school; but it never came.
"I found it frustrating, because I did not know whether or not I would be able to sleep in or if I had to finish my homework, since a lot of the surrounding schools were closing," junior Lexi Thornton said.
Obviously, the district is not required to say anything, because it is always assumed that we will be having school unless they advise otherwise. However, with so many students voicing their frustration in tweets – and without fear of hitting the district with an "@ipsd204" –  it would have made sense that the district at least relay their stance on whether or not a cold day is possible.
Yes, I did my homework (most of it at least), went to bed at an appropriate time, and did not bank on an emergency day to bail me out of my normal responsibilities, but it would have been nice to know whether or not I needed to set my alarm to wake up in the morning.
Other school districts like Naperville 203 and Hinsdale 86 kept their students updated with notices via Twitter that they would continue to monitor the weather, but that they should plan on being at school in the morning.
If the school district deems it safe for us to attend school, then I do not think students should complain: Our district holds its students safety as a top priority. But with hundreds of anxious Twitter mentions from high schoolers, a lot of frustration could have been avoided with the simple drafting of a tweet.
However, should high schoolers really be complaining? Yes, we may have to wake up very early for school, but shouldn't the elementary school students who actually have to bear the cold weather waiting for a mildly-warmed bus and their parents be the only ones complaining?
"I don't think there was a big safety hazard being at school today, the only people it may have been unsafe for were those people who had to wait for a bus," junior Caroline Martin said.
Most of us high school students have warm cars that we can drive to school. Yes, I realize that some of the clunking cars in the Metea parking lot are not equipped for this weather and that some students do not have a car at all, so they ride the bus.
"I think it was too cold, if the dean's assistants do not want to stand outside and direct traffic, why should we have to come to school?," junior Lauryn Freedlund said.
Don't be so dramatic – was it really THAT bad walking a hundred feet from your warm car into school? It obviously was too cold to be outside with frostbite possibly occurring within minutes according to the National Weather Service, and the district understood that making people stand and direct traffic – unnecessary in extreme situations – would be compromising their safety.
By Drew Danko