Serena Bernal: Humans of Metea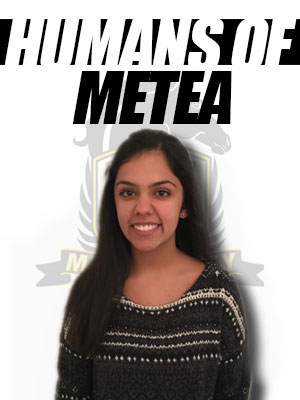 Hang on for a minute...we're trying to find some more stories you might like.
Senior Serena Bernal was happy to receive national Hispanic scholar recognition due through a highly selective process based off of her PSAT score. It is a national merit recognized by many colleges.
When did you win the national Hispanic scholar recognition?
I was chosen as a semi-finalist about a month or two after the PSAT and I was announced as an official scholar this September, so in all, it took about a year.
Why did you win the national Hispanic scholar recognition?
I scored in the top 200 scores for all Hispanics in the nation and hence got it because I'm Hispanic and because I had a pretty decent score on the PSAT last year.
When did you win this?
It's not really a scholarship it's more or less a national merit. You're awarded by being a national merit scholar, more colleges are influenced to give you scholarships, but I got it around September 2nd so pretty early last month.
How many kids were selected for this national merit?
200 in the nation and four from our school.
What were some of the things the national merit encompasses and/or what is it about?
It highlights top Hispanics in the nation and its highlighting gives the underrepresented demographic of Hispanics a chance to really showcase their intellect on college applications, so you just place it on your college apps and you can get special scholarships for it from colleges. I already got one scholarship from a college I applied to based off of this.
Do you have to meet specific requirements to win the national merit?
You have to be 25 percent Hispanic and it depends. You have to score the top score in your region so there is no specific cut-off score, but if you're in the top ten percent in your region then you're a semi-finalist. In the end, they put you all in one big pool and pick out the top 20 percent from that.
How did you feel when you first got it. What was going through your mind?
I opened the letter and immediately started screaming. I was just really excited because being Hispanic is something my family is really proud about and being recognized for that is pretty awesome. They also highlighted how selective the program is, so I was just really happy that I had scored such a good score.
Did you plan on winning and/or having national merit recognition?
I didn't know it existed until after I took my PSAT and I got my first letter saying I was a semi-finalist. I started doing my research on it and realized what it was. I didn't prepare for the PSAT or prepare to receive the award, but when I found out there was an option to receive I thought it was great.
About the Writer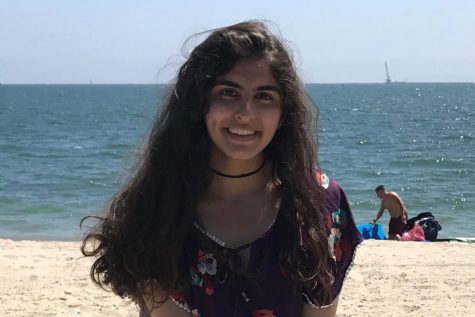 Zyma Lakhani, Profiles Editor and News Reporter
Zyma is a senior at Metea Valley High School and is a creative, thoughtful writer who enjoys a good nap or two here and there. She is a profiles editor...