Farewell Triday: Kayla Hurst, Jack Hurst, Caroline Hurst
Where are you going to college?
Caroline:  Augustana College
Kayla: Saint Louis University
Jack: Marquette University
What major?
Caroline:  Animal Science / Biology
Kayla: Nursing
Jack: Business
Why did you choose that school?
Caroline: Augustana College has a very strong Pre-Veterinary program that is combined with the University of Illinois Urbana-Champaign College of Veterinary Medicine. With this program I can go to Augustana for three years and UIUC for the next four, receiving both degrees. I also wanted to go to a smaller college and get the opportunity to play varsity volleyball.
Kayla: SLU has a really good nursing program and it is direct admit, so I will get to take nursing classes beginning my freshmen year rather than my junior or senior year. Also, the campus is really pretty.
Jack: Though both of my parents went to Marquette, I chose this university because I really liked its business school and since I got into this Pre-Law Scholars Program, which basically extends me admission into their law school as well. Being a lawyer has always been a dream of mine, so I knew that this was a great academic and financial opportunity I couldn't pass up!
How does it feel to be away from each other?
Caroline: It will be hard at first, but I think that it will be good for us to be away from each other. We have been so close for the past 18 years, so it will be a change to be on our own. However, I will miss seeing their faces everyday and it will be weird to not be around them so often.
Kayla: I think it will be hard at the beginning because we have always been so close, but I think the distance will allow us to grow as individuals.
Jack: Sad, to say the least! My sisters have been my partners-in-crime since the very beginning, so it's going to be hard not seeing their faces in the hallway next year or being in a classroom just down the hall. Yet, I think that after spending 18 years with each other, it's time that we figure things out by ourselves, but knowing they are a phone-call away makes this process easier.
Why did you choose that major?
Caroline:  I've always liked all of my science classes and wanted to go into medicine. At the same time, however, I wanted to do something with animals too, because I just love being around them. So, I think that Animal Science was the best way for me to combine both of my passions.
Kayla: I've always been interested in Health Sciences and I wanted a major in which I could use to help people. Nursing is really broad and there is a lot of possible career opportunities which will give me a lot of options exiting college.
Jack: Ever since I was little, I knew that I loved to talk and help other people, so I've always wanted to find a career choice that would allow me to make meaningful relationships and assist others. That being said, after researching both majors, I knew that Business and Law gave me a way to do this, and fit well with my personality and interest in the corporate and legal world.
What about college are you excited about?
Caroline: Playing volleyball, taking different classes, and being on my own.
Kayla: Meeting new people, living in a new city, and taking interesting classes.
Jack: At Marquette, I'm excited about meeting new people of course, but also living in an entirely new place [Milwaukee], taking challenging courses, and learning more about what life is like without my two sisters.
What is your favorite memory from high school?
Caroline: First set of senior night for volleyball.
Kayla: Jack getting hit in the head with a soda can freshmen year at his first football game.
Jack: My favorite memory from high school would have to be my senior year homecoming because I had a great time dancing and hanging out with my friends.
Advice for the underclassmen?
Caroline: Work hard, but remember to have fun.
Kayla: Don't be lazy and actually study for the SAT/ACT. Be nice to people.
Jack: Make good relationships with your teachers and classmates!
About the Contributors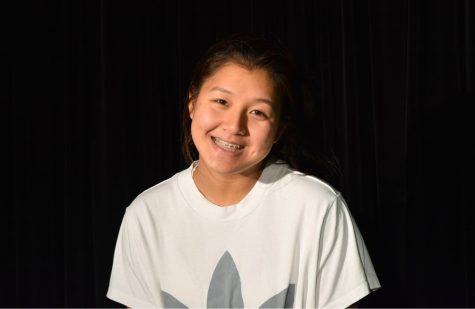 Esther Whang, Graphics Designer
Esther is a senior and this is her first year doing graphic for news paper. She is also part of the swim and water polo team. On her free time, Esther...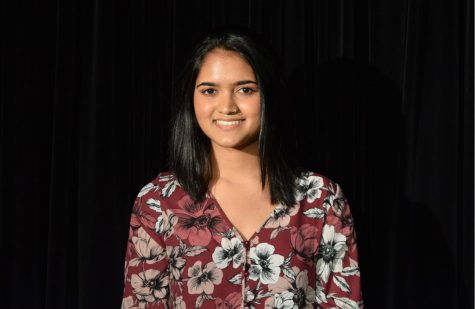 Juthi Saha, Profiles Editor
Juthi is currently a senior and is entering her second year of newspaper as The Stampede's profiles editor. She loves to sing, travel the world, and...