Humans of Metea: Quaran Ahmad
All over Metea are people making their own music across every genre. Quaran Ahmad is one of those musicians. For years Quaran has been producing and writing his own music under the name VYNNI. You can find his recent album Glamour on all streaming platforms 
How long have you been making music?
I've been making music for three or four years now, I'd say I'm a pretty artistic creative kind of guy. I always try to incorporate all my creativity into, you know, baseless things.
What inspired you to make music?
I have a ton of musical Idols. My big favorites are Kanye West and Frank Ocean. I just remember listening to their music and I was just like, you know, inspired. I couldn't stop trying to see how they could do it. So really my goal is to be able to follow their example.
What would you say are your biggest influences to your musical style?
Definitely the whole indie genre. Indie bands and punk rock bands like Nirvana and Tame Impala have influenced my musical style immensely. 
Kanye West is known for using samples very efficiently, have you tried your hand at sampling?
Well I'm still starting out so sampling is still really hard to do. I definitely want to use samples one day, but right now I'm kind of just doing my own kind of thing. Though, if you listen to my songs they carry the same sort of feeling that a sample carries, like you're sort of listening to someone else's song.
Your songs have a unique combination or ambient like music mixed with modern contemporary rap, is there anything that inspired that sort of combination?
When you think of someone who raps I don't really fit that visual, you know? I sort of just like chilling and wanted my music to reflect that. Rapping is a big part of my life, culture, and it really is one of the highlights of our traditions. I wanted to innovate and do something that works for me, so I chose the chill alternative vibe that I had loved for so long.
About the Contributors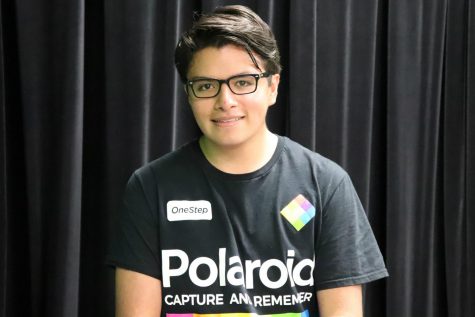 Marco Rivero, Spotlight Editor
Marco Rivero is a senior at Metea Valley and is spotlight Editor for the Stampede. When he's not listening to music, Marco enjoys keeping up with politics...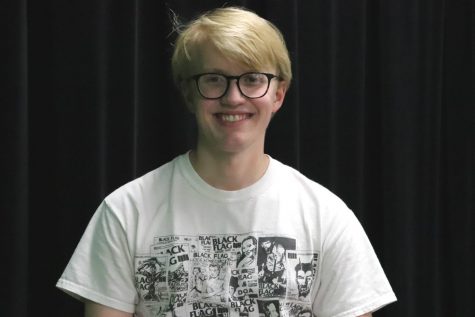 Harrison Linden, Graphics Designer
Harrison Linden is a senior in his first year of journalism as a graphics designer. He spends way too much time on activities like drawing, painting, photography,...