Humans of Metea: Pravallika Padyala
To want to help others is one thing, but to follow through is another. Sophomore Pravallika Padyala has worked hard within the STEM field to grow her understanding and participation of medicine. Padyala is doing work in which she can help those who have certain diseases, and those who may not have access to proper medical attention.
What have you done in STEM?
I have done a lot of things within the program. I am very interested in the medical field, so I tend to do things that resonate or are along with the medical field. I have gone through numerous steps to help enhance this field.
What caused you to start participating in STEM, primarily the medical aspect?
Alzheimer's was a very big devastation towards my family because my grandfather died from Alzheimer's. At a very young age, I was wondering why he died, and my mom told me he had Alzheimer's, but I did not understand why. So I wanted to expand on this further, and my research took me deeper and deeper. I had middle school teachers and high school teachers who helped me, and I was able to take that research to greater extents. 
What are your accomplishments in STEM?
One of my major achievements was kind of an implication for a cure geared towards Alzheimer's. I presented that research and published it at Northwestern. Another thing that I've done this summer is I helped a lot of third world countries that are in medical need. I helped provide them with the supplies that they need and other stuff like that.
How does your work benefit others?
When I was able to help many people, that was a way in which I was able to help others. We took all of this medical equipment including beds and things like that, and we were able to ship them out to Nigeria, Ethiopia, countries that are in real medical need. And with the help of others, I was able to do that. 
What are your goals for the future?
I want to take my project to the next level. I want to do it in a real situation. However, that might take a while because, as a minor, I can not really do that. I want to help people out that are in medical need. In the end, I want to get into a good medical college and become a doctor. 
Leave a Comment
About the Contributor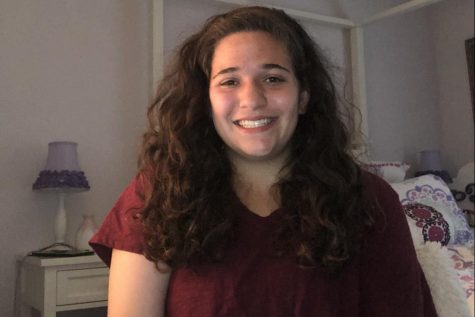 Paige Friedlander
Paige Friedlander is a senior, and this is her second year on staff. This is her first year as managing Editor. She is part of the cross country and track...