Mascots of Metea: Marty the Mustang
Hot Chocolate with Marty has been a wintertime tradition at Metea for years now. The celebration of Fridays to ring in finals brings yuletide cheer to one of the most stressful times of the year. And Hot Chocolate with Marty would not be the same without Marty the Mustang.  Marty has stood as our mascot since our school has opened, and has continued to act as an ambassador for school spirit at numerous events. 
Where did the idea for Hot Chocolate with Marty originate?
"It came from Mrs.Maloney, who used to work here. It was an idea from another school that she had worked at. She had done something similar around the holidays. We decided to include Marty in it, and that's how it started". 
How do you get ready?
"Well, there's a lot of pieces to the costume. I usually come at least 30 minutes before, and then I have to put on the suit. Obviously, it weighs a lot. As far as what they do for an event, we give them some ideas but we kind of give them free rein as long as they're involved in the event that is taking place."
Why do you like being Marty?
"I really like the school spirit! The mascot goes along with school spirit, and I really want to try and bring our school spirit alive, even more than it has been in previous years."
How could someone become Marty?
"At this point, since we're halfway through the year, they can just come and contact Mrs. Averscoto, who's also in charge of Marty. Typically, at the beginning of the year, we will give announcements. But if it's just random, and you think you would want to be Marty for an event, you could come and find [Ms. Jordan]."
View Comments (1)
About the Contributors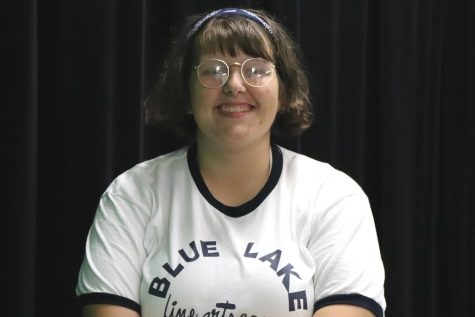 Claire Baffes, Headlines Reporter
Claire Baffes is a senior, this is her first year on staff, and she's very excited to be here. She's an avid member of Book Club, English Honors Society,...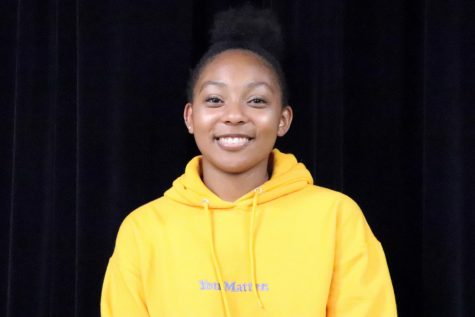 Noelle Pryor, Photography Editor
Noelle is a senior and this is her second year on staff. This year, she is the photography Editor. She is a very stressed person, so you may see her eating...